The Book Blogger Hop was originally created by Crazy-For-Books and is currently being hosted by Coffee Addicted Writer. Every Friday, a new question is posted for book bloggers to answer in the coming week. The purpose of the hop is connection and community. You can discover new blogs to follow, new books to read, and you may end up with some new followers, as well!
This Week's Question
If you haven't read a book in awhile and someone asks about a character or the plot, can you recall the details?
This week's prompt submitted by Elizabeth @ Silver's Reviews.
---
Dig, if you will, this picture…
Friend: Oh, hey, I've been thinking of reading *insert book*
Me, an avid reader: Oh! I absolutely loved that book!
Friend: Yeah? Tell me about your favorite character!
Me: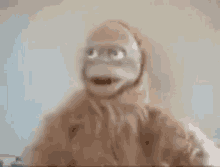 This is why I take notes while I read! If I have any hope of writing a semi-comprehensible review, I need the notes to remember what the hell I just read 😂 I have a terrible memory when it comes to recalling details.
Which is super strange to me as I'm a very detail-oriented person…
But, when it comes to books, it's like I completely brain dump after I turn that last page. It's especially bad if the book is a part of a long series! I will get events all confused and think something that happens in book five actually took place in book two 😅 I will say, since I've started taking notes, my memory has gotten a little better! If there is a significant space between someone asking me about a book and when I read it, though, I'll probably still draw a blank.
You'd think someone who reads so much would be better able to retain information, right? That's why my little reading notebook is my BFF!
---
What about you? Are you better able to remember plot points and characters even if it's been awhile since you've read the book? Did you do your own BBH? Let me know in the comments!
And, as always, happy reading!