---
Hello, reader!
Today, it's my stop on the tour for Delicious Monsters by Liselle Sambury hosted by Hear Our Voices Tours! I'm so excited to be talking with y'all about this young adult horror for two reasons. One, I'm doing something a little different with my review which I think is gonna be fun. And two, this book was ✨INCREDIBLE✨
Before I get to my review, though, I have people to thank. First, a big thank you to the brains behind Hear Our Voices who gave me a spot on this tour. Second, thank you to the publisher for providing me with a free ARC so that I could read and participate. It is, as always, very much appreciated!
Also, if you'd like to check out any of the other fabulous posts done by the incredible bloggers and bookstagrammers and BookTubers on this tour, you can check out the schedule here.
Now, let's get to my post!
---
---
Title: Delicious Monsters
Author: Liselle Sambury
Publication date: February 28th, 2023
Genre: Horror
Age group: Young Adult
Content/Trigger Warnings: childhood sexual assault (off page), childhood physical abuse (corporal punishment, off page), childhood physical abuse (confinement punishment), childhood neglect, gaslighting, grooming, suicide (off page), killing of a goat (off page), discussions of fatphobia, body horror/gore, violence, death
Book Links
---
---
The Haunting of Hill House meets Sadie in this evocative and mind-bending psychological thriller following two teen girls navigating the treacherous past of a mysterious mansion ten years apart.
Daisy sees dead people—something impossible to forget in bustling, ghost-packed Toronto. She usually manages to deal with her unwanted ability, but she's completely unprepared to be dumped by her boyfriend. So when her mother inherits a secluded mansion in northern Ontario where she spent her childhood summers, Daisy jumps at the chance to escape. But the house is nothing like Daisy expects, and she begins to realize that her experience with the supernatural might be no match for her mother's secrets, nor what lurks within these walls…
A decade later, Brittney is desperate to get out from under the thumb of her abusive mother, a bestselling author who claims her stay at "Miracle Mansion" allowed her to see the error of her ways. But Brittney knows that's nothing but a sham. She decides the new season of her popular Haunted web series will uncover what happened to a young Black girl in the mansion ten years prior and finally expose her mother's lies. But as she gets more wrapped up in the investigation, she'll have to decide: if she can only bring one story to light, which one matters most—Daisy's or her own?
As Brittney investigates the mansion in the present, Daisy's story runs parallel in the past, both timelines propelling the girls to face the most dangerous monsters of all: those that hide in plain sight.
---
---
Author Links
Website::Instagram::Twitter::Goodreads
Liselle Sambury is the Trinidadian-Canadian author of the Governor General's Literary Awards Finalist, Blood Like Magic. Her work spans multiple genres, from fantasy to sci-fi, horror, and more. In her free time, she shares helpful tips for upcoming writers and details of her publishing journey through a YouTube channel dedicated to demystifying the sometimes complicated business of being an author. She's represented by Kristy Hunter at The Knight Agency.
---
---
Thank you to Hear Our Voices Tours and the publisher for providing me with a free ARC in exchange for an honest review! All opinions contained within are my own.
Now comes the fun part! My review will be delivered not only with words but 5 gifs to help express what was going through my head as I was reading this book. I mean… there's definitely more than five because I am Perpetually Online and sometimes think in gif form, but I'm gonna contain myself for this. The one thing I won't be containing? My gushing over this book! Delicious Monsters is a young adult horror that is billed as The Haunting of Hill House meets Sadie. I haven't read either one of those books (though they are both books I own) but, after reading this, they have jumped to the top of my TBR! If they are anything like this dark, atmospheric read then I'm going to love them, as well.
Our story follows two separate timelines that are linked by a tragic event. In the past, we have Daisy, a teen Black girl living with her mother in Toronto who, by the way, can see dead people. And though that's not the least of her problems, she has plenty others to boot. In the present, we follow Brittney, a young Black woman who is desperate to get from under the thumb of her abusive mother. She thinks that exposing what really happened in the 'Miracle Mansion', the place where Daisy lived and where he mother supposedly turned her life around, she'll finally gain some semblance of freedom.
First and foremost, can I tell you how much the dark, foreboding atmosphere of this book?? I'm a sucker for a horror book with a creepy house because they usually don't disappoint when it comes to making you feel the tension. This book certainly delivered that in spades! I was on the edge of my seat, waiting for the next chilling scenario and loving it each time. Liselle Sambury does an incredible job of making you feel the terror right alongside her characters. There were several scenes where I literally shudder and that is a my favorite thing when I'm reading horror. I want to feel the stakes and she certainly made that happen!
I also loved all the plant symbolism that is littered throughout this novel. Daisy, one of our main characters, is a dedicated plant mom, and her love of greenery seeps into the way she thinks and describes things. It's one of the ways that Daisy really comes to life on the page, though it's certainly not the only aspect. Daisy is such an amazingly realized character, with so many layers to her that it's easy to want to settle in and find out more. Does she make dumb decisions? Absolutely. Does it make me think of the dumb decisions I might have made as a teenager? Absolutely. She was by far my favorite character, which made watching the escalation of everything that happened to her that much more visceral.
SPEAKING OF! Pay close attention to that 'body horror' trigger warning because Liselle Sambury goes there. There was a scene early on, after Daisy and her mom move to the house, that had me wanting to wash my hair for days. Just thinking about it now makes my scalp itch 😣 The way Sambury writes has your own body tense as hell, experience everything that Daisy does as it happens. I freakin' love when an author can accomplish that, though I know it might not be for everyone. If you're even a little bit squeamish, enter into this book with caution. That scene was just the beginning…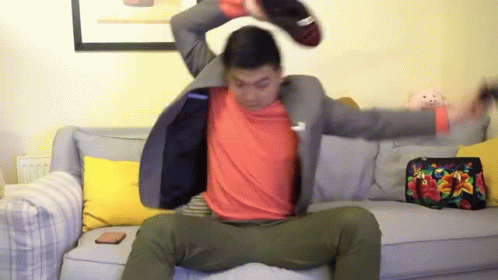 Continuing on that theme, this is definitely a book you want to check trigger warnings on before you pick it up. It deals with a lot of childhood trauma for both our main characters and it can get pretty intense. The author doesn't shy away from displaying how childhood abuse can affect someone. It's a harsh look at what it can do to a person and I, for one, thought she did a fantastic job of handling. There are parts that aren't easy to read, but I think they are important, especially for teens who may have experienced similar situations and think they are alone. I think it's important for them to be able to see themselves in this book and know it's okay to not be okay. The author speaks to this in her author's note at the beginning of the book and I couldn't agree more. The fact that she handles these difficult topics with such nuance and skill is a testament to her skills as a writer.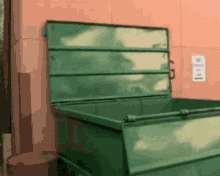 This last gif is solely in response to Noah because I have never wanted to fight a character in a book SO MUCH! He is the epitome of 'throw the whole man away', and what makes him worse is that I know men like him. I've dated men like him and the author does an incredible job of showing how insidious that particular brand of predator can be. His gaslighting and manipulation just made me see red. Another sign of great writing because if you can get me this pissed off at a man that consists solely of ink and paper? Thumbs up to you!
Like I said, there are so many other gifs that popped into my head as I was reading this incredible story, but we would be here for hours if I went through them all, haha. Just know that this book had me feeling a lot of feelings and I absolutely LOVED it! This is exactly my brand of horror, the kind that has something to say and doesn't shy away from making the reader uncomfortable to say it. The kind that has an atmosphere so visceral you feel like you are there alongside the characters. The kind that has you biting your nails and gasping as each new horror is unveiled. This was a fantastic read and now I want to pick up everything Liselle Sambury has ever written! Here's hoping that this review does it even a little bit of justice.
Star rating: