Top Ten Tuesday was created by The Broke and the Bookish back in June 2010. It is currently hosted by That Artsy Reader Girl and, as is stated on the blog, it was "born of a love of lists, a love of books, and a desire to bring bookish friends together."
With Valentine's Day coming up this Friday, this week's TTT is all about love! You would think it would be easy to come up with a topic centering around love and books, right? Not so much for me this week. I've been training in a new section at work and my brain has been mush by the time I get home. I can barely focus on reading, let alone being creative!
But I finally settled on a topic! I'm going to talk about the top themes or tropes I love in books! You may remember me mentioning that I'm still learning what I love in books, though, so this is list is going to stop way before ten, heh. I've got five things that, when done well, make me fall for a book every time. So, without further ado, here are my…
Top Five Book Tropes/Themes I Love
#1. Books about books
I mean, this one is probably pretty obvious because I've mentioned it quite a few times, but I love a good book about books! Or a book within a book! Unf, give me all of those. I think I connect with this theme so much because, usually, there is a character in the book that loves books just as much as I do. It's amazing to be able to connect to character that shares a similar passion and hear them describe their love with far prettier words than I'm ever able to conjure. I feel very seen.
Some examples: The Starless Sea, The Great Library series, The Thirteenth Tale
#2. A game/puzzle aspect
If a book contains some type of game or puzzle aspect, it's pretty much guaranteed that I'm going to read it. My enjoyment of the book depends on how fleshed out the game/puzzle becomes throughout the story. I don't like when it's just there for flash, but when it becomes an integral part of the story, it's just… *chef's kiss* Can't get enough of it!
Some examples: Ready Player One, The Westing Game, SLAY
#3. QUESTS
I mean, who doesn't love a good adventure? I love when someone (or, better yet, a group of someones who may or may not get along) has to go on a journey to find the thing/save the village/murder the big baddie. I get so invested in their quest and have a burning need to know how it ends! Because, at my core, I'm a big softie who loves a happy ending. Not to say that I'm going to hate a book with death and mayhem and no happily ever after. I just like when there's at least hope after a long journey and I love following our questing protagonist to that point.
Some examples: Spin the Dawn, The Merciful Crow, Miss Peregrine's Peculiar Children series
#4. Magic and whimsy!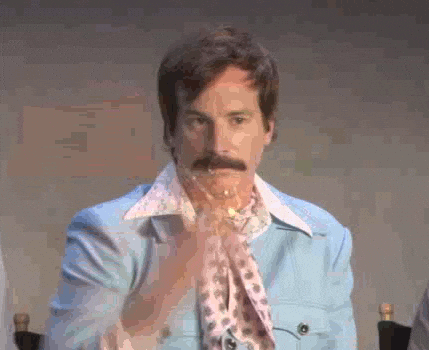 Seriously, I adore a book with a bit (or a lot) of magical or whimsical elements. I typically read books as a way to unwind at the end of the day and I feel like, the more fantastical, the easier it is for me to feel transported. I find myself falling into these worlds and pulling them around me like the warmest, comfiest blanket. I love getting lost in books that play with the world as we know it. Perhaps it is because it let's me imagine that magic truly exists, if only for a little while.
Some examples: The Night Circus, Beasts of Extraordinary Circumstance, In an Absent Dream
#5. Found family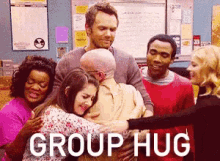 You know when a group of misfits are shoved together for Reasons and they have to learn to work together and eventually come to think of each other as family?
Yeah… that's that good sh*t.
I am fortunate to have grown up with a very loving family, but the found family trope still calls to me. I think it's the concept that, even if you have no blood family or they treat you like crap, there are still people out there that can love you. Reading about someone finding their people just gives me all the feels and I can't get enough of it.
Some examples: A Long Way to a Small, Angry Planet, Six of Crows, the Harry Potter series
---
There you have it; a short list of a few things I love in books! I'm sure with as much as I've been reading lately, this list will eventually be much longer.
In the meantime, why don't you tell me about some tropes or themes that you love in books? Are any of these on your list? Talk to me in the comments!
And, as always, happy reading!