Hello, readers!
I hope everyone is safe and healthy this fine Tuesday. I have a rare day off and I've been spending it doing laundry and getting other chores done. Now I'm taking a break to do some blog posts. Typically, Tuesdays are when I participate in the weekly TTT, but I was tagged by the lovely Sarah @ The Book Whiskers for the Stay At Home book tag. It looked like fun, so I couldn't resist! This tag was originally created by @PaperbackMary (aka Princess of Paperback on Youtube).
---
Q1. LAYING IN BED … the book you could or have read in a single day
I've been wanting to read the Murderbot series for quite some time now. It's sci-fi, the main character sounds incredibly interesting, and it's short. I can see myself curling up in bed and tearing through this in one sitting! As if through kismet, Tor.com is giving away free downloads of all the Murderbot e-books in anticipation of the release of the full-length novel, Network Effect. Which means I now own this and will be diving in soon!
Q2. SNACKING … pick a book that's a guilty pleasure read
Ok, one sec… *climbs up on her soapbox*
I'm not a fan of the term "guilty pleasure" when it comes to reading, honestly. If you like to read something, just enjoy it! There's no reason to feel guilty about it!
Mmkay… *scrambles back down*
Now that that's out of the way, I'll go with a genre I don't read enough of and have been enjoying a lot recently: contemporary romance! And one of my recent faves is Get a Life Chloe Brown by Talia Hibbert. This was just such a sweet yet steamy read and I loved all the representation in it!
Q3. NETFLIX … the book series you want to start
This series has been on my TBR for ages, it seems. I've heard a lot of great things about not only this series, but the author, as well. I've never read anything by Rin Chupeco but I'm definitely intrigued. I follow so many people that rave about their writing! Also, this just sounds like it's going to be spooky and intense and I'm here for it.
Q4. DEEP CLEAN … the book that's been on your TBR for ages
I'm going to admit this right now: this book terrifies me. Seriously, it's been on my TBR for years and years. Every time I see it in the bookstore or at the library, I try to convince myself to finally pick it up. I usually scurry away with my tail tucked between my legs 😅 Why is it so intimidating? Beyond the fact that it's THICC AF, I'm always slightly nervous when reading classics because they are very hit or miss for me. I either love 'em (Jane Eyre 😍) or hate 'em (Wuthering Heights 😒). I'm also going in with my love for the musical coloring my perception of the book, so it's already got that going against it. One day, y'all… one day.
Q5. ANIMAL CROSSING … a book you recently bought because of the hype
I actually bought both of the books in this series that are currently out. Which is bold of me as I haven't even read this one. So here's hoping I don't hate it! From what I know of this series, though, I don't think I will. It sounds like it's going to be a thrill ride of a book and I'm excited to finally dive in! Also, just look at that gorgeous cover 😍 Honestly, if you want me to buy your books, just make 'em pretty. I'm easy, lol.
Q6. PRODUCTIVITY … the book you learnt from, or that had a big impact on you
I read this book back in… high school, I believe? It definitely made me think and has stuck with me through the years. Maya Angelou was such an amazing author and her autobiography reflects that. It's so heart-wrenching and poetic. It hits deep and is just fantastic. Definitely one that everyone should read!
Q7. FACETIME … a book you were gifted
My best friend gave me this book the last time we got together. She found it at a Little Free Library and said she thought it was something I would like. It was on my radar when it first came out but, I'll admit, kind of fell by the wayside. There are just so many books and I have the attention span of a flea! Still, now that it's in my possession, I'm excited to pick this one up. Eventually 😅
Q8. SELF CARE … what is the one thing you've done recently to look after yourself?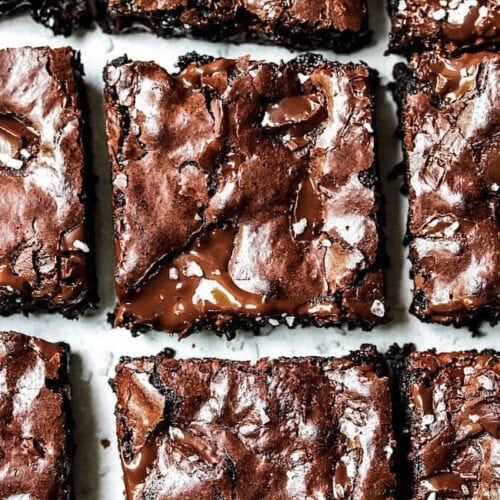 Ya girl is v. bad at self-care. I'm still working and I spend most of my time at home either cleaning or getting some adult thing done, like taxes 😵 But, the other day, I wanted brownies, so I made brownies! They were chocolatey and delicious and just what I needed. I sat and enjoyed them as I read before bed, too. It was one of the few nights where I did nothing but read and enjoy something just for me.
Well… I did share the brownies with the fam because I couldn't hide them quick enough I'm not a monster!
BONUS … name an upcoming release that you're looking forward to
I follow the author of this book on Twitter and, naturally, she keeps talking about this book. Every time she mentions A Song of Wraiths and Ruin, my urge to read this book multiplies tenfold. I neeeeed this book! It sounds like it's going to be amazing. Also, the cover, just… look at it! As I've mentioned, I'm a sucker for a nice cover and this one is just drool-worthy. I can't wait to read this!
---
If you enjoyed this post, feel free to join in on the tag! I had a ton of fun picking out titles to fit the questions. If you do decided to join in, drop me a link in the comments!
And, as always, happy reading!